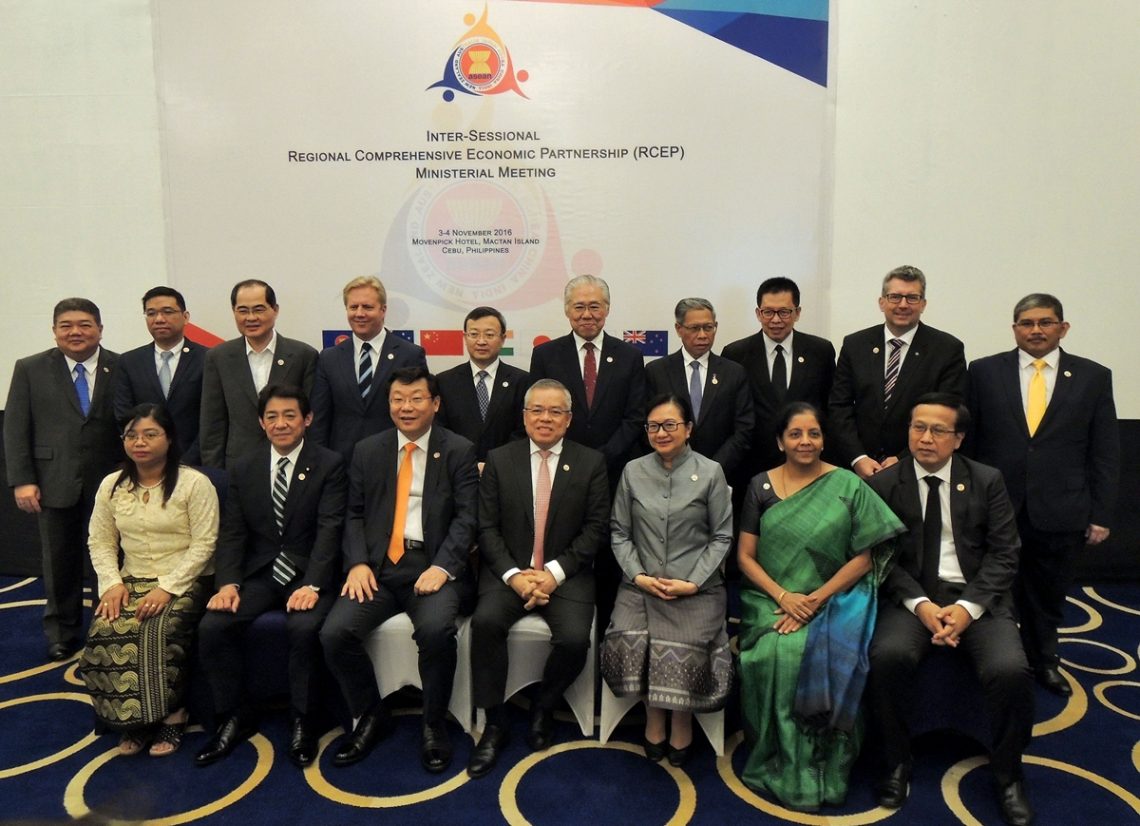 1. The Ministers from the 16 Regional Comprehensive Economic Partnership (RCEP) Participating Countries (RPCs) assembled for the 2nd RCEP Intersessional Ministerial Meeting held from 3 to 4 November 2016 in Cebu, Philippines. The Ministers recalled the instruction from Leaders, as stated in the Joint Leaders' Statement on the RCEP Negotiations issued on 8 September 2016, to further intensify negotiations for a swift conclusion of RCEP negotiations. The Ministers noted that the 15th Round has just been concluded in October 2016 in Tianjin, China. The Ministers met to assess the progress made and provide further strategic policy guidance going into the 16th Round in December in Indonesia, the last round scheduled for 2016.
2. The Ministers welcomed the important achievement of concluding the Chapter on Economic and Technical Cooperation during the 15th Round. This has added momentum to the negotiations. The Chapter brings to the forefront the objective of narrowing development gaps among RPCs by maximising mutual benefits from the RCEP through effective implementation and utilisation of the Agreement.
Download the full statement here.
This article was published in https://asean.org with the title "Asean on track to ink world's largest trade pact at summit". Click to read: https://asean.org/the-second-regional-comprehensive-economic-partnership-rcep-intersessional-ministerial-meeting-2/