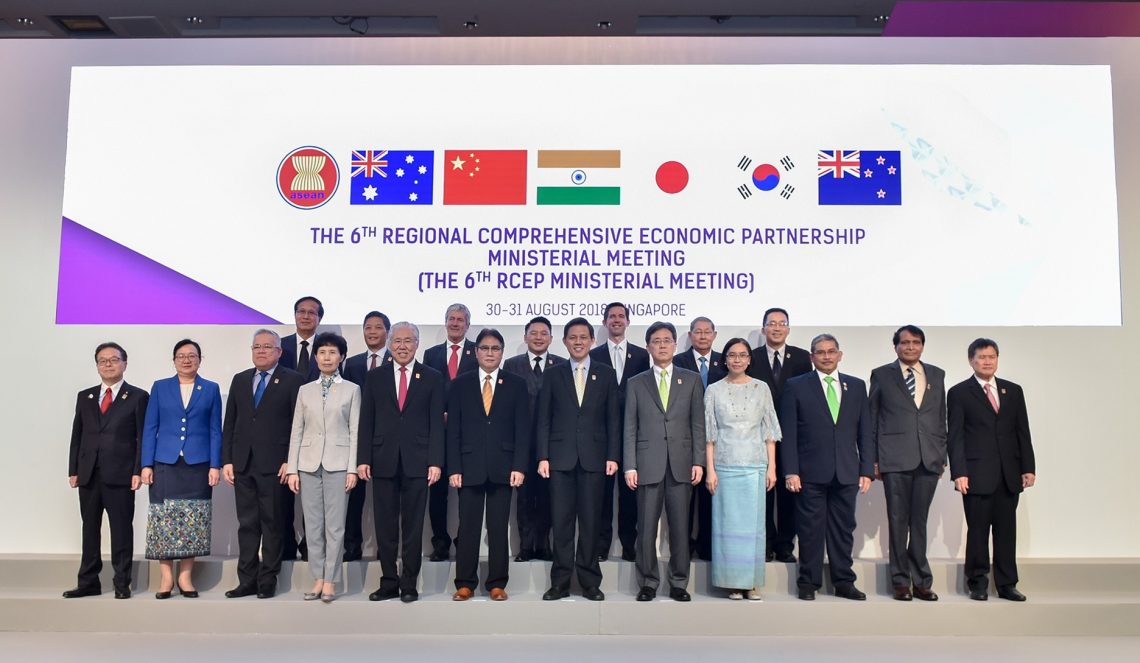 1. The Ministers from the 16 RCEP Participating Countries (RPCs) attended the 6th RCEP Ministerial Meeting held on 30-31 August 2018 in Singapore. In addition to assessing the developments since the 5th RCEP Intersessional Ministerial Meeting on 1 July 2018 in Tokyo, Japan, including the outcomes of the 23rd round of negotiations held on 17-27 July 2018 in Bangkok, Thailand, the Ministers also provided guidance on specific issues elevated by the Trade Negotiating Committee and exchanged views on the next steps toward the conclusion of negotiations.
2. The Ministers welcomed the conclusion of two additional chapters at the 23rd round of negotiations, namely the Chapters on Customs Procedures and Trade Facilitation and Government Procurement, bringing the total concluded chapters to date to four. The Ministers noted with appreciation the good traction made in the negotiations of other chapters, with some now nearing conclusion.
Download the full Statement here.
Download the opening remarks here.
This article was published in https://asean.org/ with the title "Asean on track to ink world's largest trade pact at summit". Click to read: https://asean.org/joint-media-statement-of-the-sixth-regional-comprehensive-economic-partnership-rcep-ministerial-meeting/