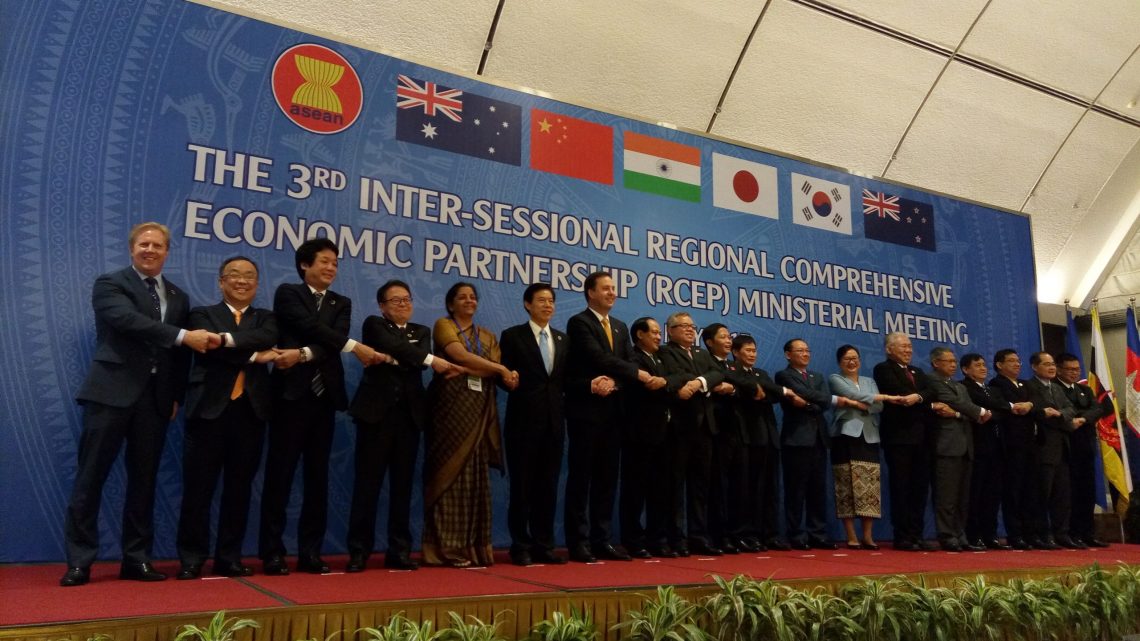 1. The Ministers from the 16 RCEP Participating Countries (RPCs) attended the 3rd RCEP Intersessional Ministerial Meeting held on 21-22 May 2017 in Ha Noi, Viet Nam to take stock of the status of RCEP negotiations including the challenges faced following the conclusion of the 18th round of negotiations held on 2-12 May 2017 in Pasay City, Philippines. The Ministers reaffirmed their commitment to meet the Leaders' mandate for a swift conclusion of the RCEP negotiations in delivering the vision in the Guiding Principles and Objectives for the RCEP Negotiations.
2. The Ministers recognised that notwithstanding the continuing signs of global economic  recovery, the risks of policy uncertainties and growing protectionist sentiment remain. The Ministers again emphasised the urgency for a successful and timely conclusion of the RCEP negotiations, bearing in mind the potential of the modern, comprehensive, high quality and mutually beneficial Agreement to serve as a beacon of open regionalism that will bring about inclusive and innovative growth as well as to contribute to further economic development and employment benefitting all. RCEP's market access commitments, rules and cooperation will deepen regional economic integration and promote supply chain growth.
Download the full Statement here.
This article was published in https://asean.org/ with the title "Asean on track to ink world's largest trade pact at summit". Click to read: https://asean.org/joint-media-statement-of-the-third-regional-comprehensive-economic-partnership-rcep-intersessional-ministerial-meeting/