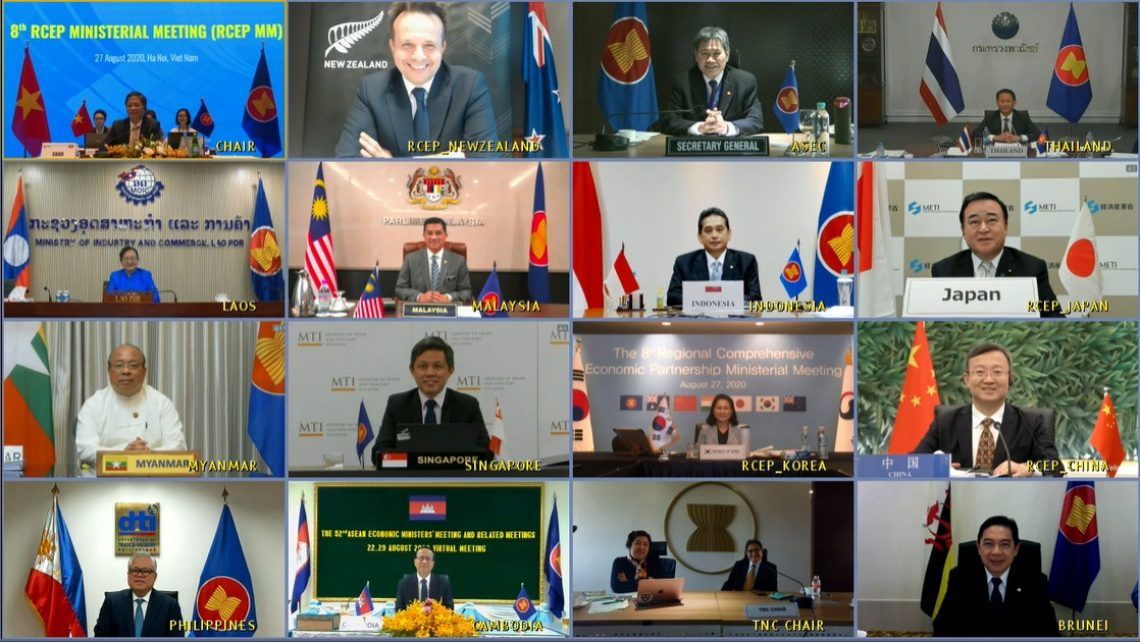 1. We, the Economic Ministers of the ASEAN Member States, Australia, China, Japan, Korea and New Zealand met on 27 August 2020 for the 8th Regional Comprehensive Economic Partnership (RCEP) Ministerial Meeting. The Meeting was chaired by H.E. Tran Tuan Anh, Minister of Industry and Trade of Viet Nam, in collaboration with Mr. Vangelis Vitalis, Deputy Secretary, Trade and Economic, Ministry of Foreign Affairs and Trade of New Zealand, acting as the Facilitator for the non-ASEAN RCEP Participating Countries (RPCs).
2. The Ministers acknowledged that the unprecedented challenge brought about by the COVID-19 global pandemic had affected the trade and investment performance among the RPCs. They agreed that this challenge made it imperative for countries in the region, including those participating in the RCEP negotiations, to not only keep their markets open, particularly for essential goods and services, but also boost joint cooperation and collaboration in the fight against the COVID-19 global pandemic.
Download the full statement here.
This article was published in https://asean.org/ with the title "Asean on track to ink world's largest trade pact at summit". Click to read: https://asean.org/joint-media-statement-of-the-8th-regional-comprehensive-economic-partnership-rcep-ministerial-meeting/